There are tons of reasons to get a toothpaste dispenser. You might want to avoid waste or achieve a sleeker look to your bathroom. Perhaps you want to help someone with dexterity issues or make it easier for young ones to brush. Maybe you want to find a more hygienic way to dispense toothpaste or are just fed up of the rogue who keeps squeezing the tube in the middle!
Whatever the reason, there's a dispenser out there to meet your needs. And that's the problem. There's a huge range of choice and choosing can be confusing. So we've done the hard work for you and provided a 7 product line up of the best toothpaste dispensers, 2020.
Just consider the key features below and decide what's important to you. Then select the most suitable models from our summary table and check out the more detailed reviews below. That way you can be sure to match the right product with your own personal needs.
Choosing the Best Toothpaste Dispenser
All toothpaste dispensers aim to make life easier and avoid waste. But they achieve this in different ways.
Use our summary of key features below to decide what matters to you. This will help you find a product that ticks all the boxes and does what you need it to.
Placement

– Countertop or wall mounted? On the countertop it will be taking up space. On the wall you will need to think about fixing.
Fixing

– Screw fix, sticky pads or suction cups? What sort of surface will the dispenser be fixed to? Smooth surfaces are needed for sticky pads or suction cups. Porous surfaces (like wallpaper) or uneven walls will require screw fixing.
Power

– Do you want a product that requires mains voltage or batteries?
Hands-free or touchless toothpaste dispensers

– these are more hygienic and automatically dispense the right amount of toothpaste.
Hygiene

– for extra hygiene you may want to consider a model with a toothbrush sterilizer.
Appearance

– What colors will suit your bathroom décor?  Do you want the toothpaste tube to be visible or concealed?
In our line-up of best toothpaste dispensers, we have summarised key features to help you shortlist the right products for you. Then to finalise your decision just read the relevant reviews beneath.
Editor's note
Product
Key features
Best wall mounted toothpaste dispenser

Wikor

Hands free, wall mounted with 3M Pads (supplied)

Include separate dust free manual/electric toothbrush holder

Black and white finish, does not conceal toothpaste tube

For other colors try

iLife

or

Ocathnon RC

Best for families

Wekity

Hands free, wall mounted with pads or screws (supplied)

Two separate toothpaste dispensers for different pastes
White or splash finish

, toothpaste tubes are visible

Has

timer

and built-in dust-free 5x manual/electric toothbrush holder

Best countertop toothpaste dispenser

ISKYBOB stand

Manually rotate handle

to

dispense desired amount

Two pack (

red and white)

toothpaste tube is fully visible

Most hygienic toothpaste dispenser

Pyle

Wall mounted with 3M pads (supplied) or screws

Hands free and

includes built in toothbrush holder and sanitizer for manual or electronic brushes
Power with USB cable (supplied) or 2xAA batteries

Best 'green' model

Ecoco

Made from ABS plastic and wheat straw material

Hands free and wall mounted with 3M pads

Grey stipple finish

, toothpaste tube is visible

Best concealed tube model

Touch n Brush

Hands free and wall mounted with suction cups

White finish,

tube is completely concealed
Wikor Toothbrush Holder Automatic Toothpaste Dispenser Set
Pros
Hands free, automatically dispenses pea sized amount of toothpaste
No battery or power supply needed
3M sticker supplied for simple fixing
Easy to dismantle and clean
Keeps countertop clutter free
Includes dust-free toothbrush holder which holds one electric toothbrush with charging base and either four manual brushes or four electric toothbrush heads.

Good customer service and value for money
Cons
The toothbrush holder may need stronger pads than those supplied if you are hanging an electric toothbrush from it

If the surface you are mounting it on is uneven, porous or papered you will need to fix the dispenser and toothbrush holder with screws (not supplied)
How does the Wikor Toothpaste Dispenser Work? You simply press your toothbrush head against a lever in the unit and a vacuum pump delivers a pea sized amount of paste.
Is the Wikor Toothpaste Dispenser right for me? If you have limited countertop space, or just want a less cluttered feel to your bathroom, Wikor is an elegant solution. It's easy to install and use. If the whole family use the same toothpaste then it will serve the whole household as it is suitable for use by young children. It is also very favourably reviewed on Amazon, particularly with regard to customer service.
If the black and white finish does not match your decor then try the iLife Toothpaste Dispenser in plain white with a small black logo. For a brighter splash of color try the Ocathnon RC Toothpaste Dispenser. The Ocathnon comes in white, blue, pink or green and is supplied with the correct screws if you do not wish to use the sticky pads supplied. All three alternatives come with dust free toothpaste holders and work in exactly the same way as the Wikor but are more expensive
Wekity Toothbrush Holder with Double Combination Automatic Toothpaste Dispenser
Pros
Two separate toothpaste dispensers

Hands free, automatically dispenses correct amount of paste

Both sticky pads and the correct screws are supplied so you can choose how to install

Includes an electronic clock to time brushing

Includes dust free toothbrush holder for either manual or electric brushes

Money back guarantee
Cons
More expensive than a single dispenser

Would be better fixed with screws (supplied) as it is a larger, heavier unit

Must be fixed with screws if the surface is uneven, porous or papered
How does the Wekity Toothpaste Dispenser Work? It's easy. Just press the toothbrush head against the lever in the unit and the paste is vacuum pumped onto the brush. There is a separate lever for children to make it easier for them to use.
Is the Wekity Toothpaste Dispenser right for me? The Wekity dispenser is a great product for families or households using different pastes. It will keep bathroom surfaces paste, splatter and clutter free. It helps children (and adults!) to brush for the correct amount of time. It's a great space saver and, because it makes brushing easier for kids, it encourages independence and good habits.
ISKYBOB Squeezer Stand
Pros
Simple design

Easy to use

Good value – two stands included in the price

Can be used for other products besides toothpaste

You control how much toothpaste is dispensed

Rubber bottom provides grip making the unit easier to use

Highly rated on Amazon
Cons
Requires a little more dexterity than a hands free model, very young kids may struggle

Children may still dispense too much paste!

Takes up space on the surface (but not much)
How does ISKYBOB toothpaste dispenser work? Just pop the tube in the clamp and turn the handle to dispense the paste.
Is ISKYBOB toothpaste dispenser right for me? If you want a really simple solution to the problem of toothpaste waste, then the ISKYBOB could be just what you need. It's also a product that can be used to dispense any cream from tubes of similar size/material to your toothpaste tube. Very young children, or someone with very poor dexterity may find it tricky to use.
Pyle Upgraded Toothpaste Dispenser and UV Sanitizer
Pros
Wall mounted with 3M pads (supplied) or screws (not supplied)

Hands free and dispenses appropriate amount of toothpaste.

Includes built in toothbrush holder and sanitizer for 4x manual or electronic brushes

Lab tested UV sterilizer kills germs and sterilizes brushes

USB cable to power the UV light is supplied
Cons
2x AA batteries can also be used to power UV light but not supplied

Plug to accompany USB cable not supplied

It can take a few goes before you get the hang of shutting the door on the toothbrush holder to get the UV light to work

More costly than regular toothpaste dispensers
How does the Pyle upgraded Toothpaste Dispenser and UV Sanitizer work? Press the toothbrush against the lever in the dispenser to deliver toothpaste via vacuum pump. A UV light disinfects and sterilizes brush heads. This switches on after you have inserted the toothbrush and closed the cover.
Is the Pyle toothpaste dispenser and UV sanitizer for me? If hygiene is a big issue for you then this is a product you should consider. The UV sanitizer kills 99.9% of bacteria from brush heads so you can be confident that you are never introducing harmful bacteria into your mouth via your toothbrush. The toothbrush holder/sanitizer is attached to the dispenser and the whole unit is neat and compact. This is a comparatively expensive product but if you want the extra protection it offers it is a price worth paying.
Ecoco Wheat Straw Material Waste and Dust Free Automatic Toothpaste Dispenser
Pros
Made from ABS plastic and durable wheat straw material

Wall mounted with pads (supplied)

Cover held in place with a magnet so it can be easily removed to clean

Hands free operation, vacuum pump delivery

Good value for money
Cons
How does the Ecco Toothpaste Dispenser Work? Uses vacuum pump technology. Press toothbrush against lever to dispense paste.
Is the Ecco Toothpaste Dispenser right for me? This is a neat little package, easy to install and use. If you are just looking for a simple but effective toothpaste dispenser without a toothbrush holder, and one which won't cost the earth, Ecco is the product for you.
Touch n Brush Hands Free Toothpaste Dispenser
Pros
Completely conceals the toothpaste tube for a neat appearance

Wall mounted to smooth surfaces only with strong suction cups

Hands free, vacuum pump delivers consistent amount of paste

Includes a Sonic 4X Toothbrush (requires two AA batteries, not included)
Cons
Expensive

Sticky pads for alternative mounting are not effective

No toothbrush holder

You need a considerable amount of engineering ingenuity to screw fix it to the wall
How does the Touch n Brush Toothpaste Dispenser work? A touch of the brush against the lever and the vacuum pump dispenses the paste.
Is the Touch n Brush Toothpaste Dispenser right for me? This is an expensive product but the only one we have found that conceals the toothpaste tube. So if you want a completely sleek bathroom that doesn't advertise your toothpaste to your guests, the investment could be well worth your while.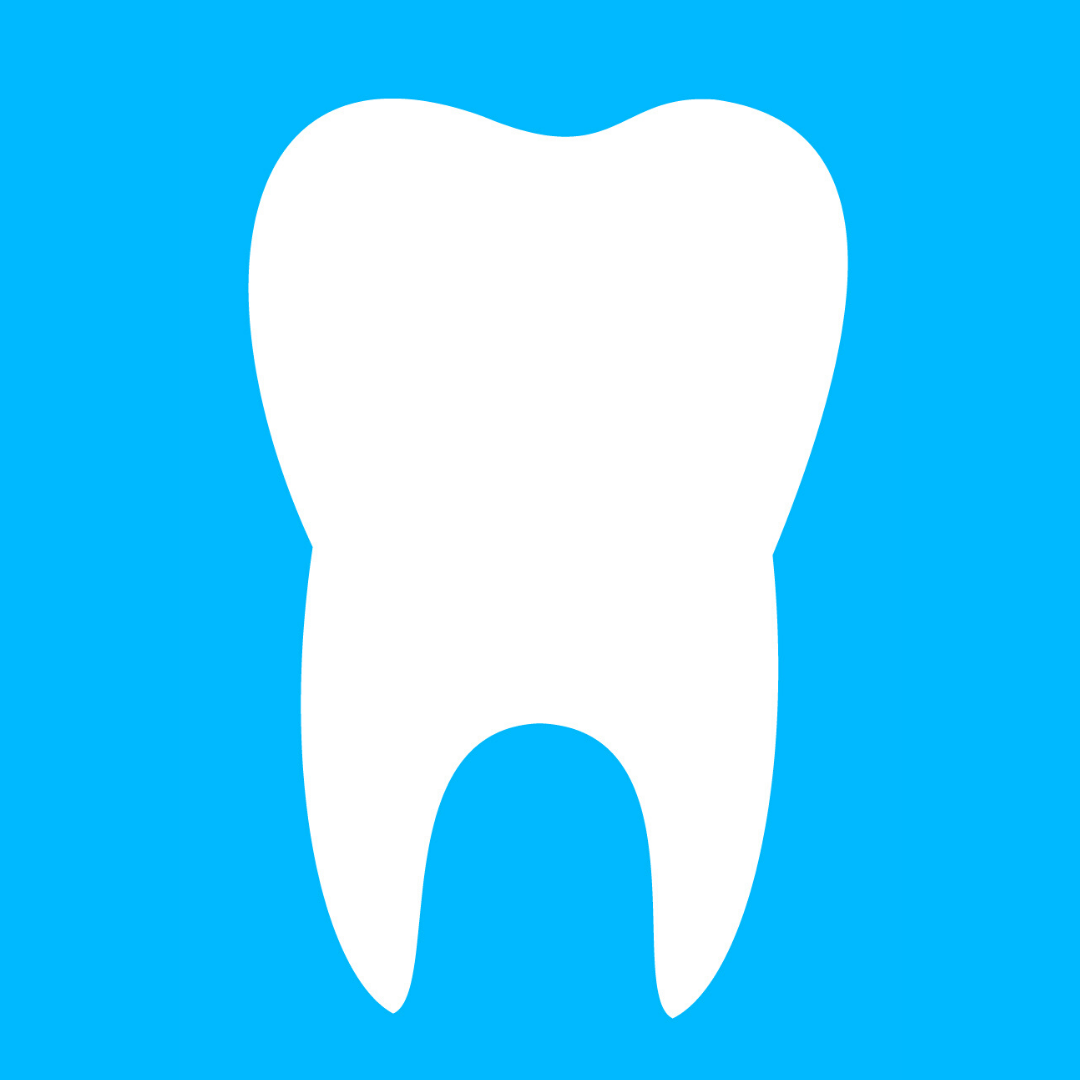 Here at TheToothsayer.com we specialise in reviewing dental products and writing dental guides to help you get the best out of your smile. 
TheToothsayer was founded in 2015 with a simple mission:  to help you answer your dental questions. We've come a long way since then, with over 200 articles published across our US and UK sites. 
Our founders, contributors, editors and publishers are well versed in the product categories we cover, as well as having first hand experience with a lot of the topics; from inflamed gums to orthodontics to teeth whitening. 
Visit our about page to find out more.