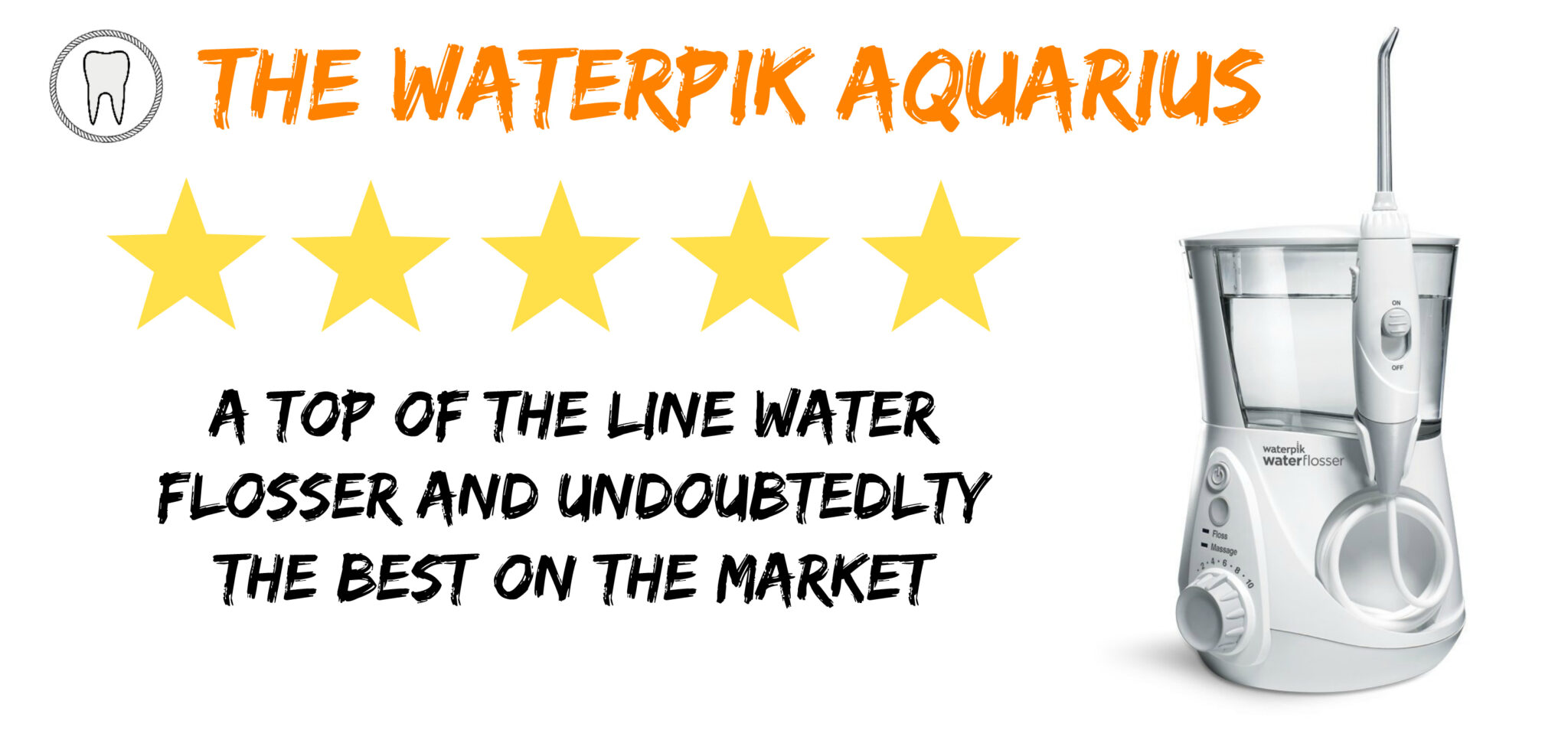 The Waterpik Aquarius WP-660 is the flagship device from the creators of the water flosser. Widely considered to be the best water flosser on the market, its range of features makes it the perfect device for pretty much everyone. thousands of Amazon reviewers agree!
The ADA-approved Aquarius uses award-winning, patented technology to clean deep between the teeth and below the gumline. It not only replaces the need for conventional dental floss, but does an even better job at improving gum health, and is a must have for anyone with braces.
As water flossers gain more and more popularity, more devices are hitting the market and the quality can vary significantly. Educating yourself about the essential features of a water flosser can prevent you from spending your money on a product that is ineffective.
In this Waterpik Aquarius Review, we will cover all the need-to-know aspects of the Aquarius so that you can decide if it is the right product for you.