The ProFloss 4190 is one of the most unique and affordable water flossers available. Whilst most other water flossers use some kind of electrical source, the ProFloss 4190 attaches to a faucet (view on Amazon).
This innovative design means that all you need to do is plug it into your tap and floss. It is ideal if you don't have a power socket in your room or aren't too keen on the idea of having a battery powered flosser.
Attaching to a faucet also means that there's no reservoir that needs constant filling up – the water just flows straight from the tap.
There are many different things to look out for when deciding which water flosser is best for you. Without research, you could end up paying a lot for a device that is unreliable or ineffective.
While ProFloss may not be as well recognized as other brands, it was founded in 2009 with the purpose of creating a water flosser which could be packed away when it wasn't being used.
Additionally, creator John Mueller aimed to address other downfalls of common water flossers, such as the hassle of filling up a reservoir and the high price tag attached.
But does the ProFloss 4190 deliver on its promises? We'll find out in this review.
The Basics
Firstly, it's important to understand that water flossers come in many different shapes and sizes. Cordless flossers (usually battery powered) and countertop flossers (which plug into a power source) are the most common types. They will often have a "reservoir" – a space built in to the flosser that you need to fill with water before (and sometimes during) use.
All water flossers work by projecting pressurized water between the teeth and dislodging plaque and debris that can get trapped there.
The ProFloss 4190 is not different in that respect, but it connects straight to the tap, negating the need for a reservoir, electrical supply, or counter space.
What's in the box?
1 ProFloss 4190 flossing unit
2 flossing tips
1 ProFloss aerator adaper
ProFloss only make one water flosser and there are no other color variants.
Key features of the ProFloss 4190
| | |
| --- | --- |
| | ProFloss 4190 |
| Reservoir capacity | Unlimited – no reservoir |
| Pressure settings | 4 |
| Power | Faucet powered – no cords or batteries needed |
| Tips include | 2 |
ProFloss 4190 pros
Affordable
Compact
No batteries or power required
Easy to pack away
ProFlos 4190 cons
No on/off button
Can be difficult to attach to faucet
Cord is very short compared to other water flossers.
Aside from price, there is one main difference between the ProFloss 4190 and your average water flosser. Rather than needing a power source, the ProFloss attaches onto your faucet, making it safer to use and easier to pack away.
The ProFloss 4190 has 4 different pressure settings, which is more than your average cordless model (which has around 3) but less than your standard countertop model (which has up to 10 settings). The average person uses no more than 3 settings, which the ProFloss 4190 happily provides.
Generally, the less positive aspects of the ProFloss 4190 seem trivial. As long as the aerator fits on your faucet (it will fit most faucets with 15/16" outside faucet threads or 55/64" inside faucet threads), for the price and effectiveness, the lack of an on/off button or the 42" cord length seems insignificant.

Key Features
Water powered
Not requiring a power source is the feature that sets the ProFloss 4190 apart from other water flossers. Many devices need to be plugged into a socket which is frustrating if you don't have one in your bathroom.
Avoiding the safety hazard of mixing water with electricity also means that even the smallest child can benefit from it. Furthermore, it's ready for use at any time – once you have attached it to the faucet, it's as simple as turning on the tap!
Cordless oral irrigators run off batteries or need charging up beforehand – not the case with the ProFloss 4190. You never have to worry about changing batteries or forgetting to charge up your flosser.
Also, countertop flossers need to be close to a plug socket, whereas once you've attached it to the tap, your ProFloss 4190 with be in prime position near the sink (view details). 
Unlike other water flossers, there is no need for a reservoir because it is powered directly by water from the tap.  This means that you don't have to fill the reservoir up before using it, or stop mid-floss to refill it.
It also makes it easier to keep clean and hygienic, as the constant flow of water makes it easy to rinse out. This also helps to avoid a build up of stale water and prevent bacteria growth.
4 pressure settings
The pressure at which you choose to water floss is largely down to preference. While the higher pressures do give the best clean, too much pressure can lead to an uncomfortable flossing experience.
Having a range of pressure settings allows you to tailor your flossing to your individual requirements. This is particularly helpful if you are just starting out with water flossing.
Many countertop water flossers do have more pressure settings (up to 10) but 4 is a good enough range to ensure a comfortable flossing experience.
Size and portability

The lack of reservoir and power source makes the ProFloss 4190 compact and easily portable. It measures 8" in height, which is only marginally taller than your standard toothbrush.
It's lighter than the latest iPhone X and comes with a pouch to store it in. This means that it can be stored in a drawer rather than taking up precious space on the countertop.
Since it's compatible with most faucets, it's also useful for travelling.
Affordability
ProFloss was founded with affordability in mind. Water flossing has many benefits yet many water flossers cost $70+. With cordless oral irrigators ranging from around $30-$50, and basic countertop models starting at $60, the ProFloss 4190's price is unbeatable.
How does the ProFloss 4190 compare?
| | | | |
| --- | --- | --- | --- |
| | Philips Sonicare Airfloss | ProFloss 4190 | H2OFloss HF-8 |
| Reservoir capacity | 120 seconds (7oz) | Unlimited | 120 seconds (31oz) |
| Pressure settings | 1 | 4 | 6 |
| Power | Rechargable | Not required | Power socket |
| Tips included | 1 | 2 | 12 |
| Ratings | | | |
| See more | | | |
Who is the ProFloss 4190 suitable for?
The ProFloss Water Flosser is a great choice for anyone who wants an inexpensive and hassle free way to floss. With no power source or reservoir required, it represents water flossing in its most paired down and simple form.
However, the flip side to the simplicity is that it lacks features like timer, water pulsations for an enhanced clean, or massage mode to help heal gingivitis and gum disease. The water pressure also heavily depends on the water pressure of your home, which can vary significantly.
If you are interested in more advanced features, check out the Waterpik Aquarius which is heralded as one of the best water flossers of all time. However, be aware that it is significantly larger than the ProFloss 4190.
For a budget alternative that packs more power, try the H2OFloss HF-8 water flosser.
Reliability and long term use
The lack of motor on the ProFloss 4190 should mean that less parts are likely to go break.
However, some users do experience problems with the flossers after a few years of use. These are predominantly to do with the longevity of the aerator adaptor.
This is an easily fixed problem and you can find many DIY fixing stories on Amazon, as well as tips for installation.
As with any product, the best way to protect your water flosser against damage is to use it correctly.
How to install and use the ProFloss 4190
      Remove the existing faucet aerator.

The aerator is the bit right at the tip of your tap. It unscrews in a clockwise direction. It's worth making sure both your hands and the end of the tap (including the aerator) are dry before removing it. If it's tough to remove, you can try using adjustable pliers.

      Install the ProFloss aerator.

The design of the ProFloss 4190 means that once you've switched to the ProFloss aerator, you don't have to worry about changing it again. The ProFloss 4190 attaches to this aerator, but if you're not using your flosser, the tap will function as normal.

      Insert the ProFloss pick into the handle and select a water flow option.

There are four different settings to choose from.

      Reattach the house to the aerator, then turn on the water and floss!
      Detach the hose from the aerator after use.

Once you've done this, the flosser can be stored in the zipper pouch provided.
ProFloss 4190 warranty and customer support
The ProFloss water flosser comes with a one year warranty.
This means, that even if it were to break after one year of use, the daily usage cost comes out at just $0.05 per day. While this is more expensive than string floss, it is a relatively small price to pay for your oral health.
If you do encounter problems with your water flosser, you can contact ProFloss Customer Support by:
Phone: 800-257-7844
Via the ProFloss website
By mail: ProFloss, Ginsey Home Solutions, 2078 Center Square Road, Swedesboro, NJ 08085 USA
What's the verdict?
The ProFloss 4190 is ideal if you want a water flosser that is effective without breaking the bank (view on Amazon). Its unique design is powered solely by your tap, meaning that it doesn't have to use an electrical power source. It also doesn't take up any counter space as there is no reservoir or pump. If you want affordability without compromising on quality, the ProFloss 4190 is a very commendable route to take!


Frequently Asked Questions
Do I have to remove the adapter each time?
No the adapter can stay fixed on the tap permanently.
Can I use alternative tips like the Waterpik Orthodontic Tip in the ProFloss 4190?
No – only the ProFloss tips are compatible with the ProFloss 4190.
How long is the tubing?
The ProFloss hose is 2 feet long.
Does it fit all taps?
The ProFloss 4190 fits most US taps but it is best to check. If your tap has a removable aerator already, it is likely that it will fit. Other adapters are available.
Does the water pulse, like a Waterpik, or is it continuous?
As the ProFloss 4190 has no motor, the water does not pulse. Only a continuous stream of water is possible.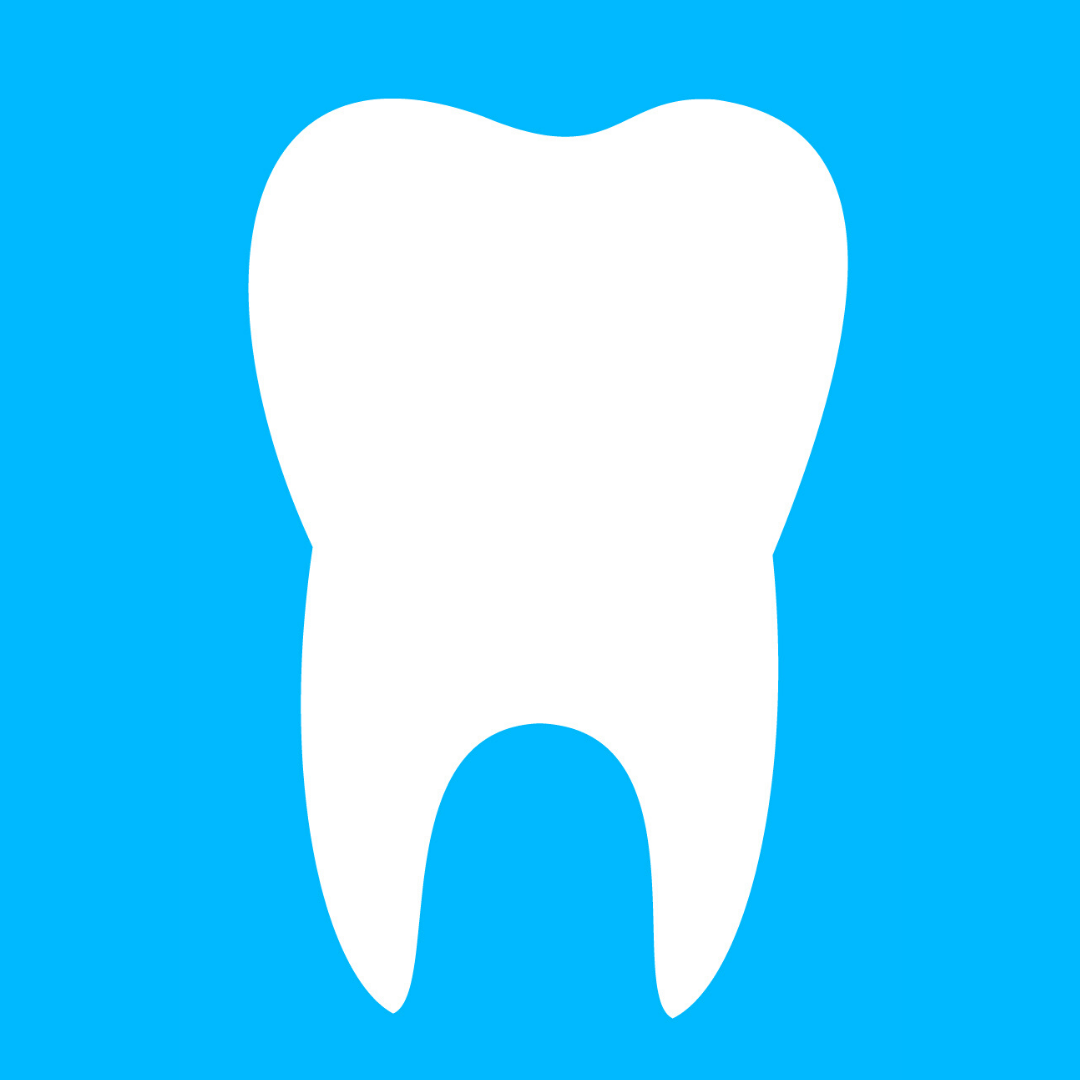 Here at TheToothsayer.com we specialise in reviewing dental products and writing dental guides to help you get the best out of your smile. 
TheToothsayer was founded in 2015 with a simple mission:  to help you answer your dental questions. We've come a long way since then, with over 200 articles published across our US and UK sites. 
Our founders, contributors, editors and publishers are well versed in the product categories we cover, as well as having first hand experience with a lot of the topics; from inflamed gums to orthodontics to teeth whitening. 
Visit our about page to find out more.