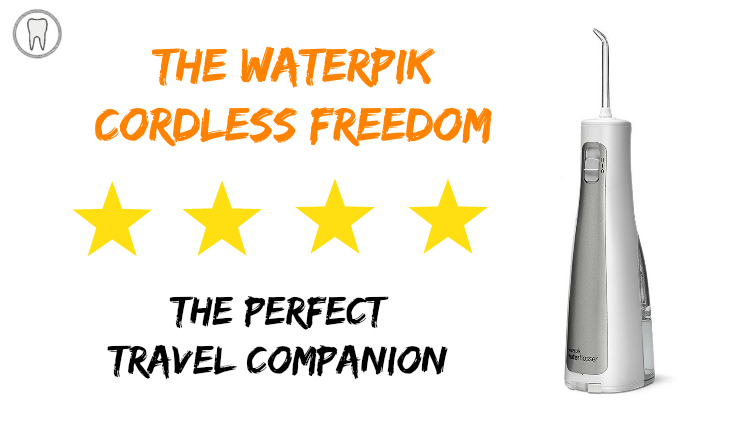 The Waterpik Cordless Freedom water flosser is portable device brought to you by the forerunners in water flossing.
For those who travel frequently for work, or even for the occasional vacationer, the Waterpik Freedom is the perfect companion to keep up your dental hygiene routine while you're away from home (view on Amazon).
Using AA battery power, you'll never have to worry about carrying extra cords or not being able to plug in or charge this device while travelling internationally.
Water flossers are becoming more and more popular in households across the States. But with the increase in products available, it can be difficult to know whether you're investing in a great product or spending money on a gimmick.
In this Waterpik Cordless Freedom review, we'll unpack all the things you need to know when deciding whether this is the flosser for you.